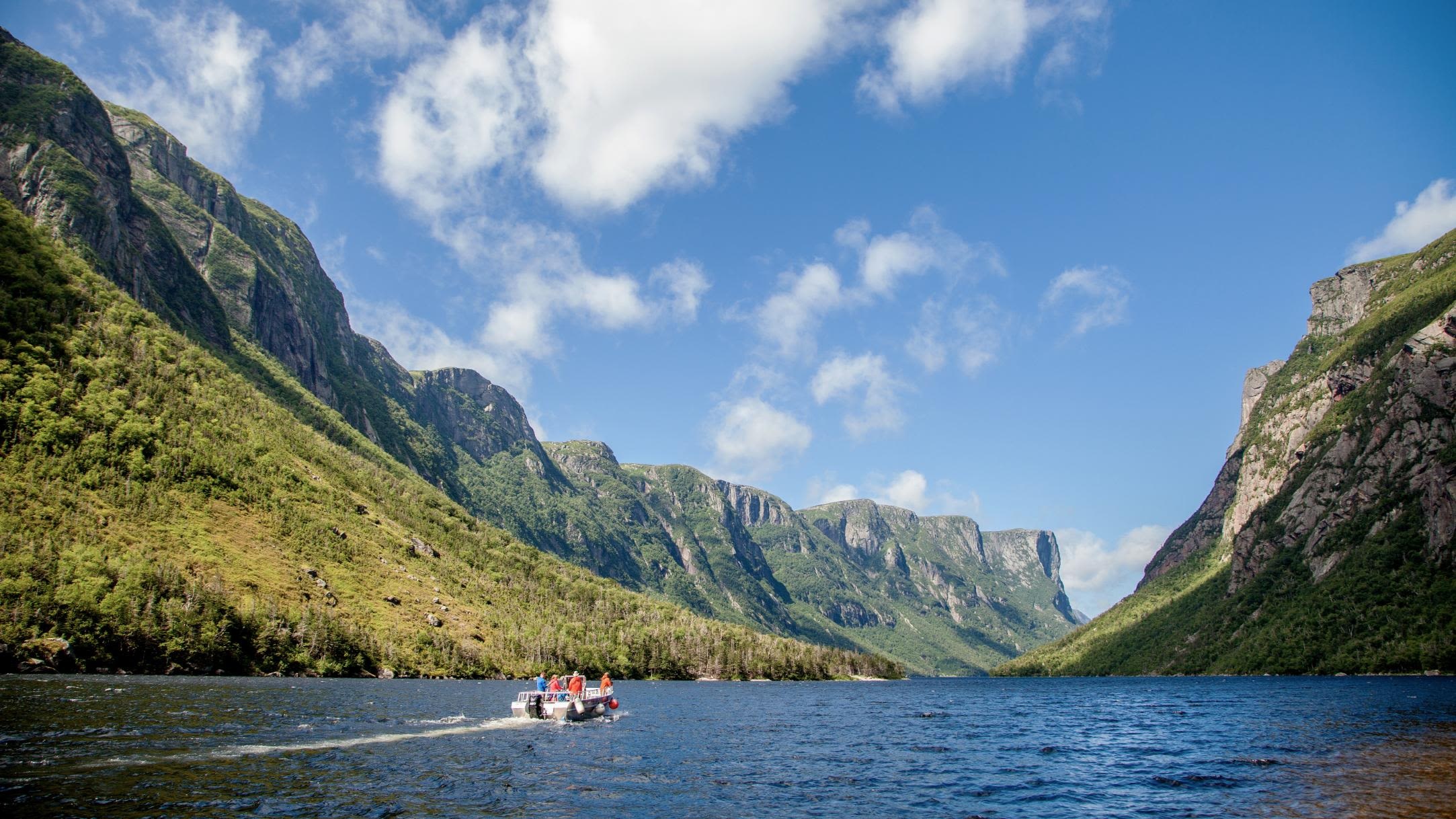 Newfoundland and Labrador's small size and remoteness mean that its landscape receives less attention than some of Canada's other destinations, and the area generally receives fewer visitors than more expansive provinces. However, in recent years, the island of Newfoundland, which is among the largest in the world, has seen a growing interest, with more tourists visiting each year, bringing more visitors to the province.
If you're interested in making the journey out to this remote landscape or wish to see what type of adventure awaits, we're sharing eight locations that make Newfoundland a must-visit destination
L'Anse aux Meadows
This historic site is a wonderfully rich moorland that is home to one of the oldest settlements in North America, with a handful of structures that date back over a thousand years. To witness these structures as they sit in the undisturbed landscape is to peek into history and witness an unblemished and awe-inspiring vista.
Bonavista Peninsula
Perhaps the most well-known area of Newfoundland, the rocky coasts of the Bonavista Peninsula are a sight to behold. Visitors are likely not only to see crashing waves over staggering cliffs, but also puffins and whales too, both of which flock to the region in great numbers.
Witless Bay
Supposedly named after English explorer Captain Whittle, Witless Bay is a remarkable destination celebrated for its natural beauty. Sitting between Bay Bulls and Mobile Bay, Witless is part of an ecological reserve and it is known for its view of Gull Island, as well as the largest Atlantic puffin colony.
Gros Morne
A location that needs little introduction, Gros Morne National Park is one of Canada's most photogenic environments and is a UNESCO World Heritage Site. The area is also championed by paddleboarders, with many visiting Newfoundland specifically to have an unforgettable adventure on the landlocked water of Western Brook Pond.
Torngat Mountains
Another of Newfoundland's national parks, the Torngat Mountains are an expansive range that actually extends all the way to Quebec. Within Newfoundland and Labrador, however, there are a number of landscapes immersed in a tundra environment, with frozen lakes and snowy peaks being commonplace.
Fogo Island
Speckled with colourful cabins, the sight of Fogo Island from the water is certain to ignite any social media feed. This quaint island is relatively large for its small population and is home to a number of secluded hiking trails, as well as a thriving arts community. Plus, for those willing to brave the chilly waters, icebergs are a regular occurrence too.
Red Bay National Historic Site
One of Labrador's most impactful landscapes, the large expanse of Red Bay is a historically rich region that hosts an underwater archaeology site filled with the remnants of whaling vessels from centuries ago. In addition to the opportunity to visit ancient and modern whaling stations, there are a number of hikes around the area. Be aware, however, there are very few places to stay and facilities are limited due to a small population, so be sure to plan ahead accordingly.